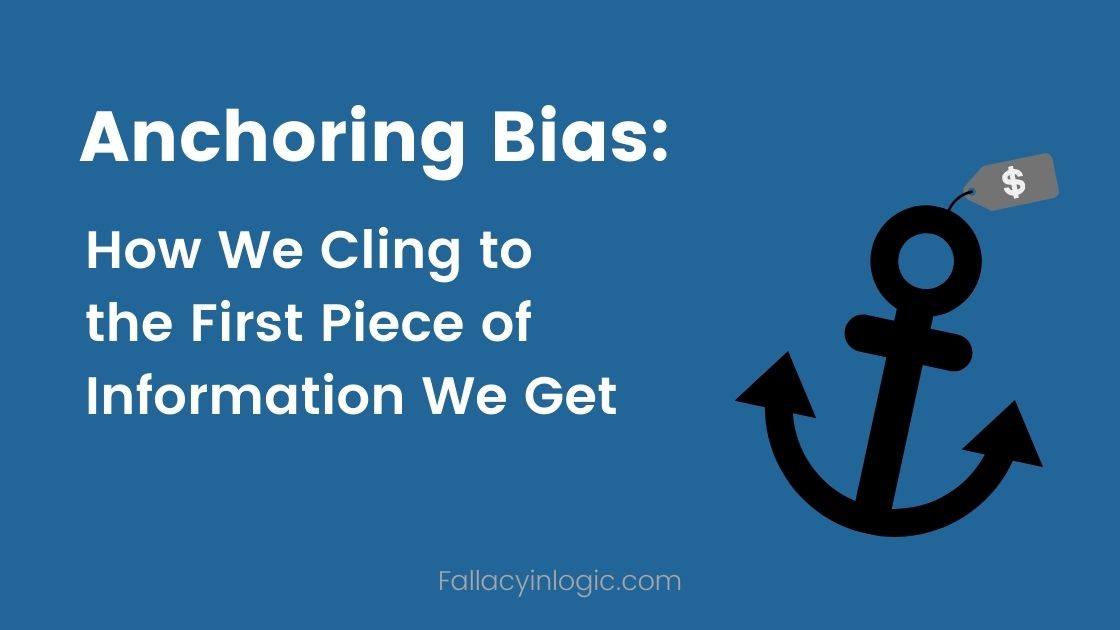 At last, the term for what we all know.
Anchoring bias is a where an individual's decisions are influenced by a particular reference point or 'anchor'.
For example, an individual may be more likely to purchase a car if it is placed alongside a more expensive model (the anchor). Prices discussed in negotiations that are lower than the anchor may seem reasonable, perhaps even cheap to the buyer, even if said prices are still relatively higher than the actual market value of the car.
Another example may be when estimating the orbit of Mars, one might start with the Earth's orbit (365 days) and then adjust upward until they reach a value that seems reasonable (usually less than 687 days, the correct answer).