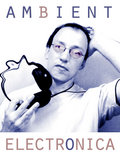 Michael Brückner is a musician living in Mainz, Germany.
He has been composing  ambient, electronica and Berlin School style music since 1992. He has a catalogue of more than 90 albums.
His is a style that is easily approachable as most pieces are short and it seems he is having fun messing around with his equipment. There is a great variety, some even getting very pop and rock.