Star Wars – The Clone Wars Season 4
4.05 "Mercy Mission"
Plo Koon's clone legion "The Wolfpack", R2-D2 and C-3PO are sent to repair power & communication systems on the planet of Aleen after a series of devastating earthquakes; but the droids discover a severe ecological imbalance between the planet's subterranean ecology and surface biospheres.
4.06 "Nomad Droids"
On their return voyage to Coruscant, their Republic cruiser is attacked by General Grievous. R2-D2 and C-3PO find themselves in a Y-wing and on a series of four mini-adventures.
4.07 "Darkness on Umbara"
When Anakin is forced to temporarily turn over command of his clone troopers (the 501st Legion) to a new commander, Jedi Pong Krell, tensions begin to run high as the clones are assigned with a very deadly mission to take the capital of Umbara.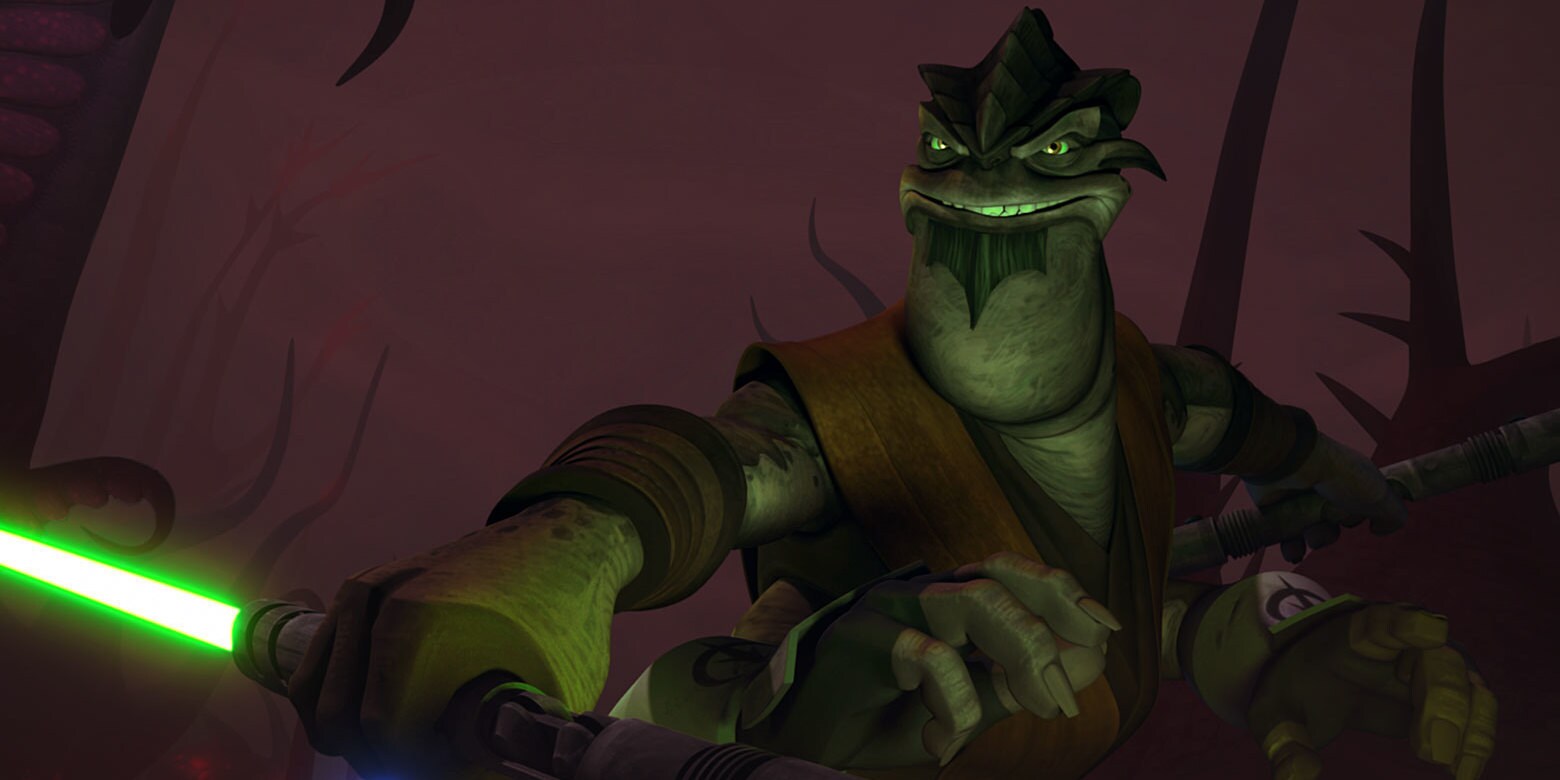 4.08 "The General"
General Krell orders Captain Rex and the clone troopers of the 501st Legion to conquer a heavily fortified Umbaran airbase.
For the first time,  we get a really terrible leader in Star Wars.