Covid-19 Day 6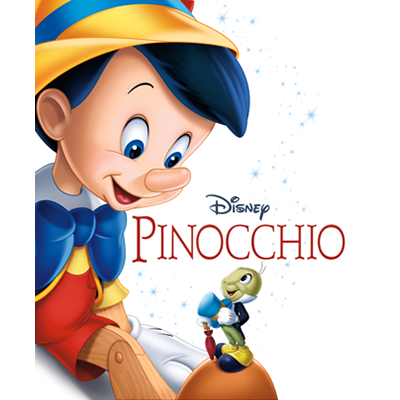 Pinocchio is a 1940 American animated musical fantasy film produced by Walt Disney Productions. It is based on the Italian children's novel The Adventures of Pinocchio by Carlo Collodi.
It was the second animated feature film produced by Disney, made after the first animated success Snow White and the Seven Dwarfs (1937).
This is one I had never seen. Portions, especially the songs were familiar "When You Wish Upon a Star", "I've Got No Strings" and Give A Little Whistle".
It' beautifully drawn and has very fluid character movements, often to comedic effect. The blue fairy almost looks like she was rotoscoped. However the animation of the Blue Fairy closely followed live-action footage of Marge Champion (who was also the performance model for Snow White).
The story is a basic heroes journey. Once a real boy, Pinocchio embarks on a journey. First to seek his fortune then to save his father.
A delightful movie and not surprising it is one of Disney's favorites.