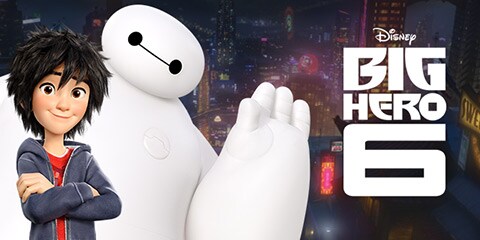 Big Hero 6 is a 2014 film produced by Walt Disney. Loosely based on the superhero team of the same name by Marvel Comics, the film is the 54th Disney animated feature film.
Directed by Don Hall and Chris Williams, the film tells the story of Hiro Hamada, a young robotics prodigy who forms a superhero team to combat a masked villain.
The film features the voices of Scott Adsit, Ryan Potter, Daniel Henney, T.J. Miller, Jamie Chung, Damon Wayans Jr., Genesis Rodriguez, Alan Tudyk, James Cromwell and Maya Rudolph.
Couldn't recall if I had seen this one in the cinema. Another big fun action/adventure. The best thing about it that it gives the 'villain' real motivation and purpose. And the guy set up as the baddie gets a surprising ending. Goo to see that Disney is getting away from the easy good vs evil trope and putting some grey in the characters.
The film is followed by short videos and a TV series comprising two seasons of 25 x 23 minute episodes. With a third series starting 21 Sept 2020.