The Adventures of Bertram Fiddle
Episode 1: A Dreadly Business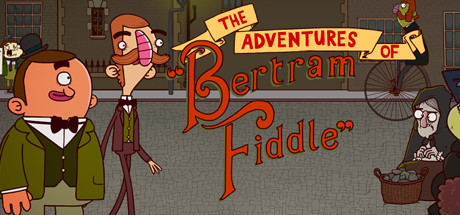 I first came across this from episode 73 of Smashing Security
This is a Victorian murder mystery game, available on steam and for the Android. It was installed on my tablet at the time (April 2018) and while briefly played, never finished.
With a (little) help from a walk-through the game was completed in an afternoon. It's a fun little game, with lots of silly wisecracks and puns, mostly referencing things in the 20th century.
Episode 2 Continues the story…..