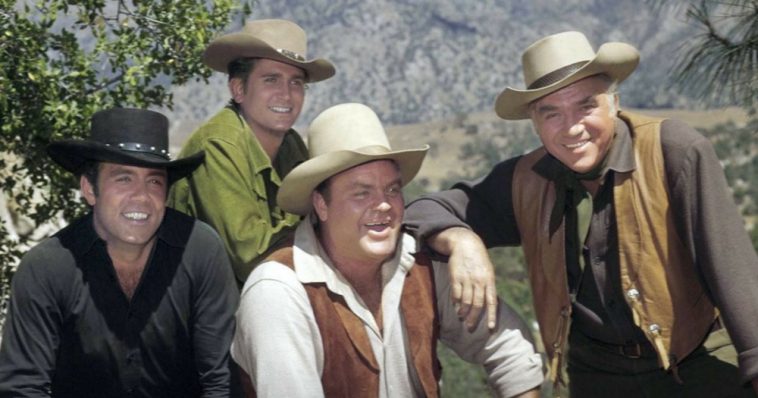 On this day In  1959 – Bonanza premieres in the USA, the first regularly scheduled TV program presented in color.
On 1 June 1960 TV started in NZ.
Broadcast from Shortland St in central Auckland, New Zealand's first official television transmission began at 7.30 p.m. The first night's broadcast lasted just three hours and was only available to viewers in Auckland. It included an episode of The Adventures of Robin Hood, a live interview with a visiting British ballerina and a performance by the Howard Morrison Quartet.
In February 1966 the average price of a 23-inch black and white television 'consolette' was £131, equivalent to nearly $5000 today.
On Wednesday 31 October 1973, colour television using the Phase Alternating Line (PAL) system was introduced, in readiness for the 1974 British Commonwealth Games, which were to be held in Christchurch in January and February 1974. The final switchover for colour television was in December 1975.