MUM'S CHOIR
(Court Theatre)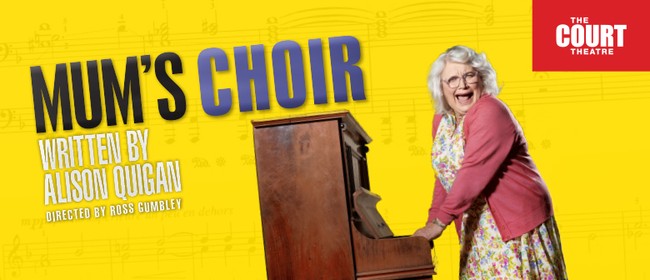 Written by Alison Quigan
Directed by Ross Gumbley
For years the O'Reilly household was alive with music – all the family sang. Now Mum has died and the family have gathered for the funeral.
Her final request is an almost impossible task: for her kids to sing Fauré's Requiem at her funeral.
A NZ Comedy/drama with a good mix of humour, pathos and drama. And a lot of songs to lift what is the story of a funeral, ultimately a depressing subject.
Backstage