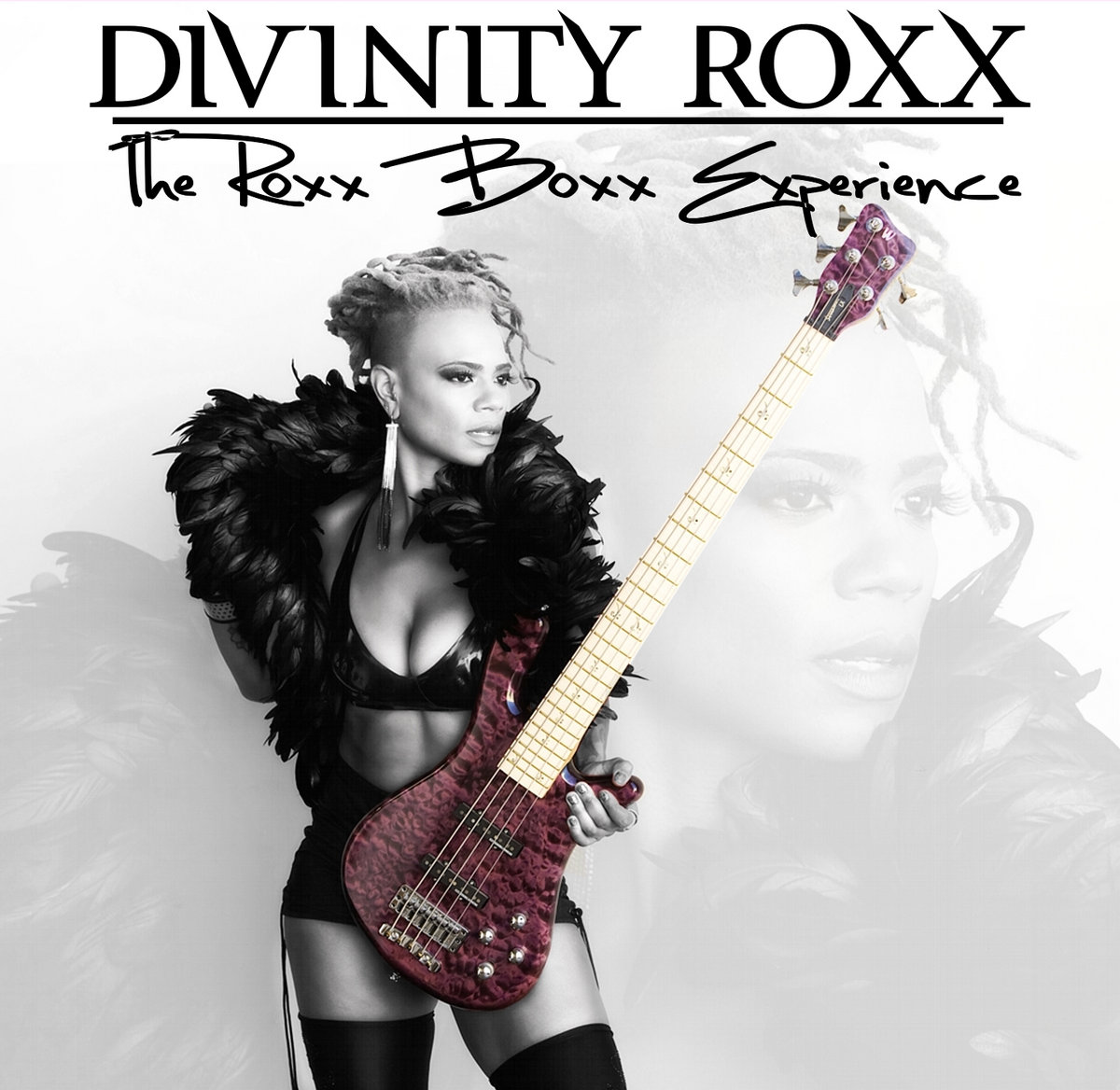 Divinity Roxx is best known for touring and performing with Beyoncé Knowles (2006–2011) as her bassist and Musical Director. Divinity has performed with Beyonce at The White House for President Barack Obama and Michelle Obama during a State Dinner for the President of Mexico, Felipe Calderon.
She has also performed on the Grammy's, The BET Awards, MTV Music Awards, Ellen, The Oprah Winfrey Show, Saturday Night Live, Good Morning America, The Today Show and countless other television shows with Beyonce.
In 2014, Divinity played bass on The Arsenio Hall Show and The Queen Latifah Show with Atlanta born rapper, B.o.B.. Divinity has also appeared on Big Morning Buzz Live With Nick Lechey and The Wendy Williams Show.
---
The Roxx Boxx Experience (2012) is a mix of rock guitars riffs, thumbing bass and raps. My favorite is a version of Ram Jam's 'Black Betty' with a neat bass riff near the end. Another great is song is 'Get Yo Fix'.