Terry Jones' Animal Tales
(The Fantastic World of Terry Jones)
by Terry Jones and Michael Foreman (Illustrator) (2011)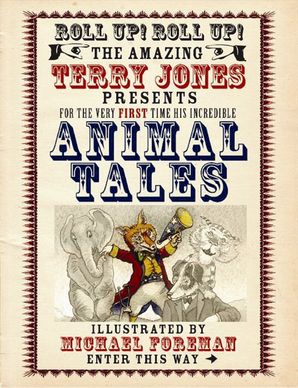 A dog who just cannot understand why he is not allowed to practice medicine. A fox who runs a circus of trained chickens. A flea who thinks he is the manager of a chain of mega-stores. A skunk who falls madly in love with a bear.
Another fun collection of tales for children of all ages.