Terry Jones' Fairy Tales (The Fantastic World of Terry Jones)
by Terry Jones, Michael Foreman (Illustrator) (1993)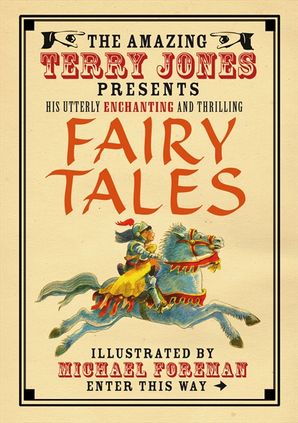 Thirty short stories of magic and adventure penned by Monty Python team member, Terry Jones. Embracing the tradition of the fairy tale, but adding Jones' inimitable comic imagination and originality.
---
These stories are fun, satirical and sometimes sad. But always witty and enjoyable. Just the thing to read to children.
My favorite has to be the story of how the sun and moon came to orbit the earth.