Disenchantment Series 3 – Episodes 6-10
26 "Last Splash"
Elfo and Bean are about to escape, but Elfo reminds Bean of one lasting member of the freak show: Mora. They rescue her from her tank and barely escape on a steamboat, with the help of Mora. Along the way, Elfo begins a strange relationship with the steamboat, while Bean opens up about her feelings for other people with Mora.
27 "Bad Moon Rising"
Bean returns to Dreamland, distraught over her time with Mora, still believing it was a hallucination, but looking back at it lovingly. Oona, who has returned to Dreamland to attend Derek's wedding-gone-wrong, comforts her and secretly believes her that the mermaid encounter was real.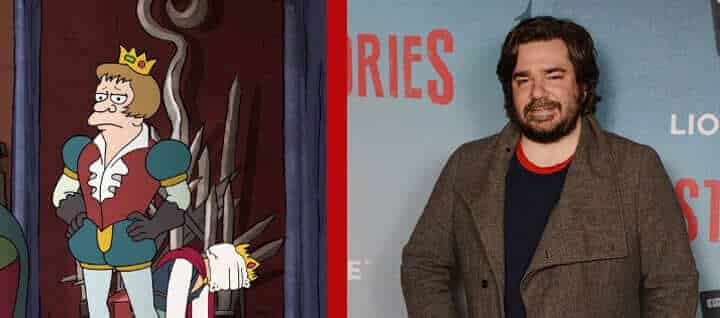 28 "Hey, Pig Spender"
Prince Merkimer begins to feel depressed since his body and a pig's body were switched in the beginning of season one. Meanwhile, a terrifying monster covered in leaves and mud begins to terrorize the poorer villagers on the outskirts of Dreamland.
29 "The Madness of King Zøg"
Zøg is locked up in the castle's insane asylum, and begins to speak gibberish. Bean convinces Odval to let her speak to her father, and she is able to get through to him, but later, after a visit from the ghost of Dagmar, he escapes and wanders about the city, confused.
30 " Bean Falls Down"
Princess Bean is crowned queen after Zøg is deemed unfit to be king and is taken away for treatment with Chazzzzz. The mysterious green smoke reaches the castle, and turns out to be Big Jo and his lesser-known assistant, Porky, who want to make amends for what they did to Bean, Elfo, and Luci.