Southpark Series 23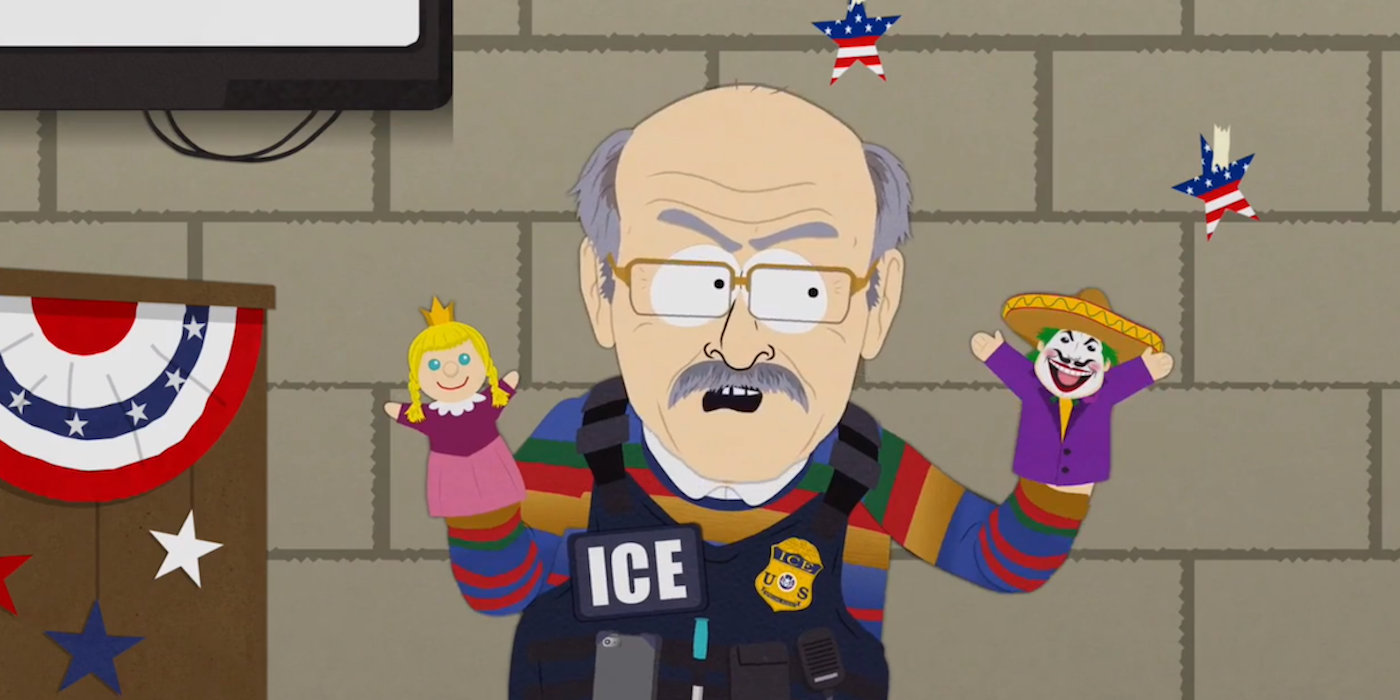 23.01 "Mexican Joker"
When Tegridy Farms' sales decline, Randy is angered and decides to take action. Kyle is sent to an ICE detention center and warns the agents there that their poor treatment of children may have consequences.
This one is obviously referencing the Trump administration incarceration of children separate to their parents.
23.02 "Band in China"
Randy wants to sell his marijuana in the Chinese market. Stan, Kenny, Jimmy and Butters form a death metal band.
A very pointed poke at the USA entertainment industry ceding to the Chinese on their content. And another riff on the insanity of the music industry.
23.03 "Shots!!!"
In the series' 300th episode, Sharon is angered by the self-centered endeavors with which Randy chooses to celebrate a milestone achieved by their farm. Cartman's fear of needles prompts him to express fears that vaccines might make him "artistic".
Half this episode devoted to poking fun at the anti-vaccine movement.
23.04 "Let Them Eat Goo"
After a decrease in marijuana sales, Randy decides to take advantage of plant-based food to sell more of it. Cartman suffers from a heart attack after the cafeteria changes to a plant-based diet.
The South park writers point out that the plant based meat substitutes are just another form of processed goo.
23.05″Tegridy Farms Halloween Special"
Randy's daughter Shelly has issues with Randy and his marijuana farming. Butters has a problem with a mummy who is very manipulative in their relationship.
Feels like a cheap rip-off the the Simpsons annual show of the same name.