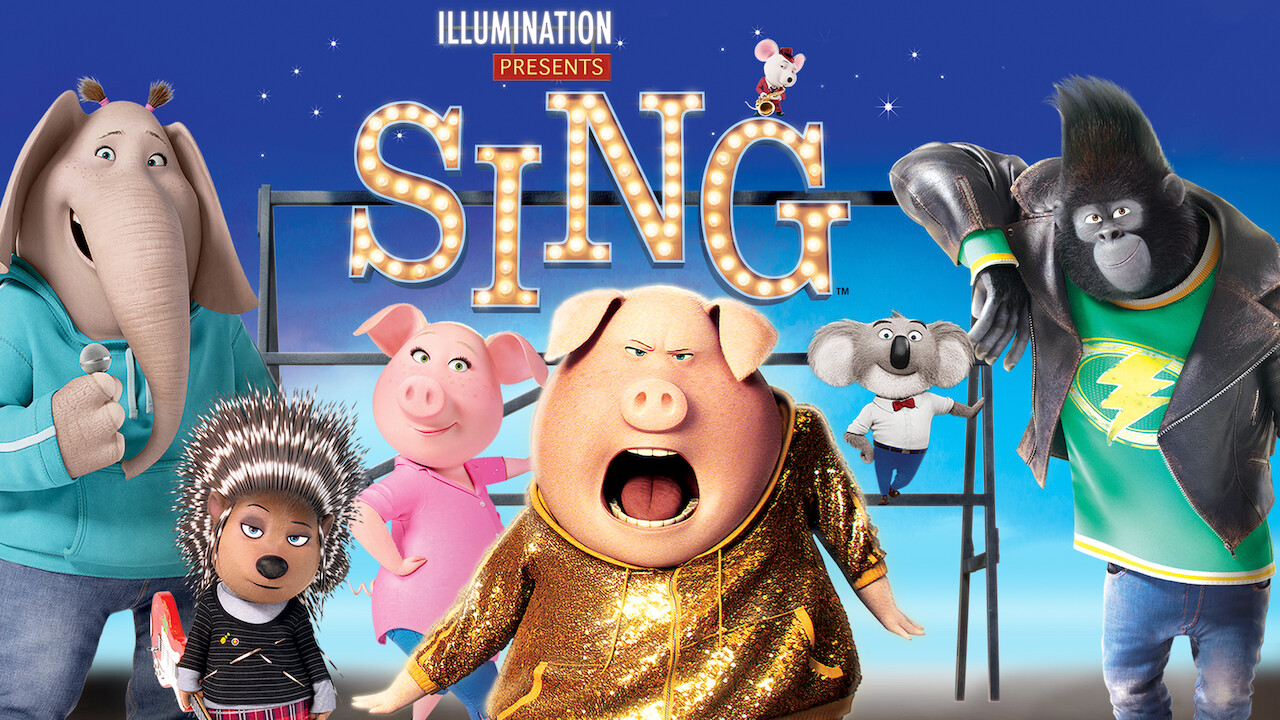 Sing is a 2016 American computer-animated musical comedy.
It was written and directed by Garth Jennings, co-directed by Christophe Lourdelet. The film is about a group of anthropomorphic animals that enter a singing competition, hosted by a koala who is trying to save his theater.
Some great singing actors here:
Plenty of fun and lots to enjoy. I was surprised at Seth McFarlane's singing voice (if that is really him). It's fairly predictable fare until half-way through when disaster strikes. From then on it's a short but interesting way to wrap up a situation where there would have been winners and losers. In the end everyone wins !
AND it has Jennifer Saunders as Nana Noodleman, a singing sheep.