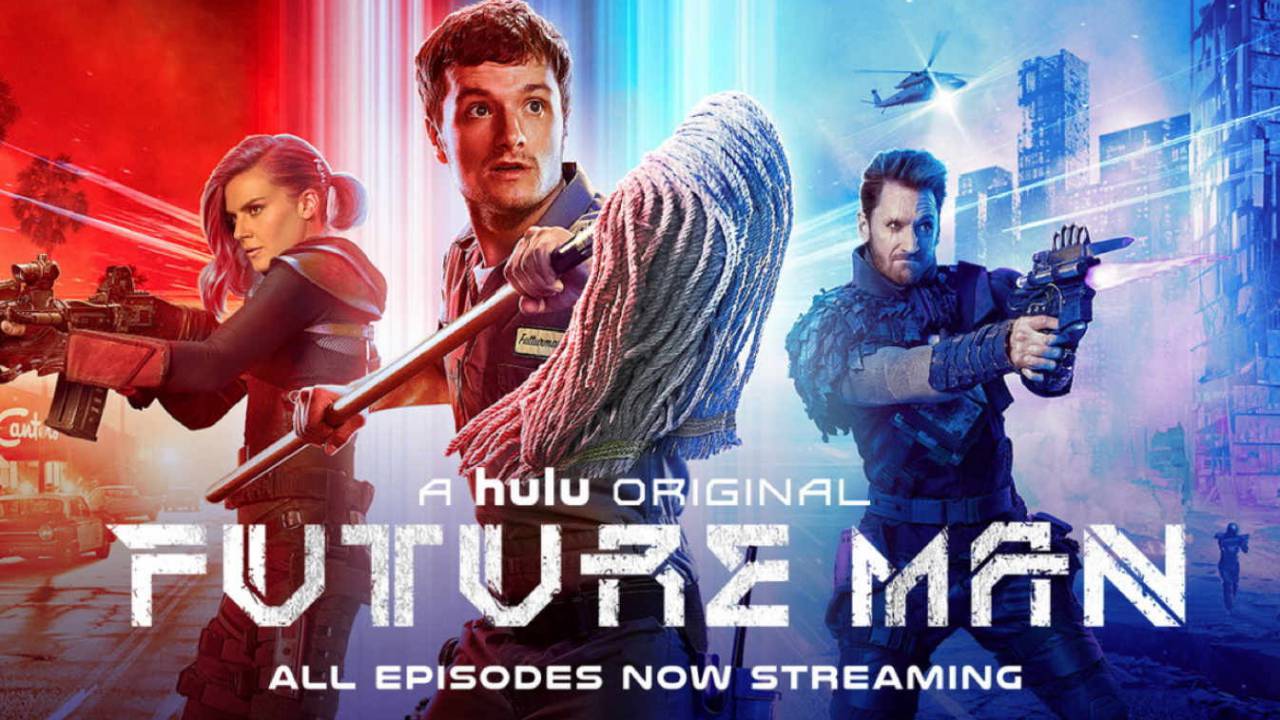 Future Man is an American comedy web television series that premiered on November 14, 2017. The series follows an underachieving janitor who is called upon to save the world. It stars Josh Hutcherson, Eliza Coupe, Derek Wilson, Ed Begley, Jr., Glenne Headly, and Haley Joel Osment and is executive produced by Seth Rogen and Evan Goldberg.
---
It seems like a winning premise. Slacker guy, expert at a computer game gets visited by characters from the game. They take him to the past (1969) to 'fix' the future. It's 'The Last Starfighter' mixed with "Back to the future".
I should have know what it would be like with Seth Rogan in charge. While the setup is interesting and obviously plenty of money has been spent things go awry regarding the 'comedy' part.
It just isn't funny. There are sexual jokes at least 20 years old. Racial stereotyping that misses the mark and a lot of actors just cruising through the dialogue. It's the lowest denominator toilet humour at best, derivative and boring. Why they made another two series I will never know.