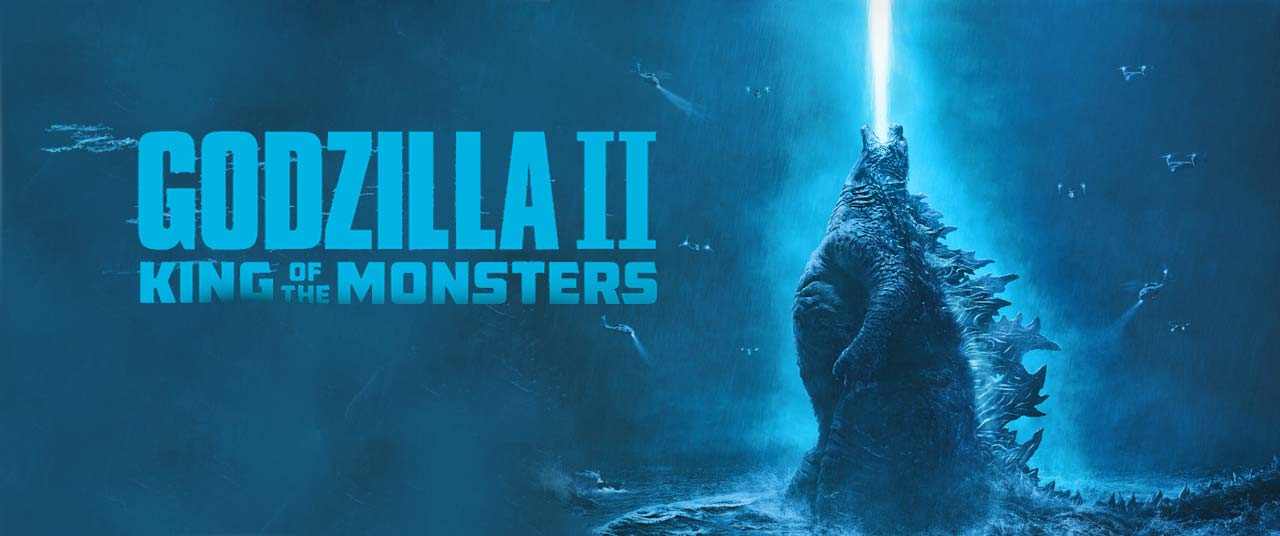 Godzilla: King of the Monsters
Directed by Michael Dougherty and written by Dougherty, Zach Shields, and Max Borenstein. A sequel to Godzilla (2014), it is the 35th film in the Godzilla franchise, the third film in Legendary's MonsterVerse, and the third Godzilla film to be completely produced by a Hollywood studio. The film stars Kyle Chandler, Vera Farmiga, Millie Bobby Brown, Bradley Whitford, Sally Hawkins, Charles Dance, Thomas Middleditch, Aisha Hinds, O'Shea Jackson Jr., David Strathairn, Ken Watanabe, and Zhang Ziyi.
It is dedicated to executive producer Yoshimitsu Banno and original Godzilla suit performer Haruo Nakajima, who both died in 2017.
In the film, humans must rely on Godzilla to defeat King Ghidorah, who has awakened other Titans to destroy the world.
---
What a mess !
The plot is incomprehensible. Character motivations are unknown, logic disappears  and it's all done at night !
The only good thing is that while the CGI animation is dark, gloomy and filled with smoke there is a good sense of weight to the creatures movements.