Parks and Recreation Season 3
(Jan to May 2011)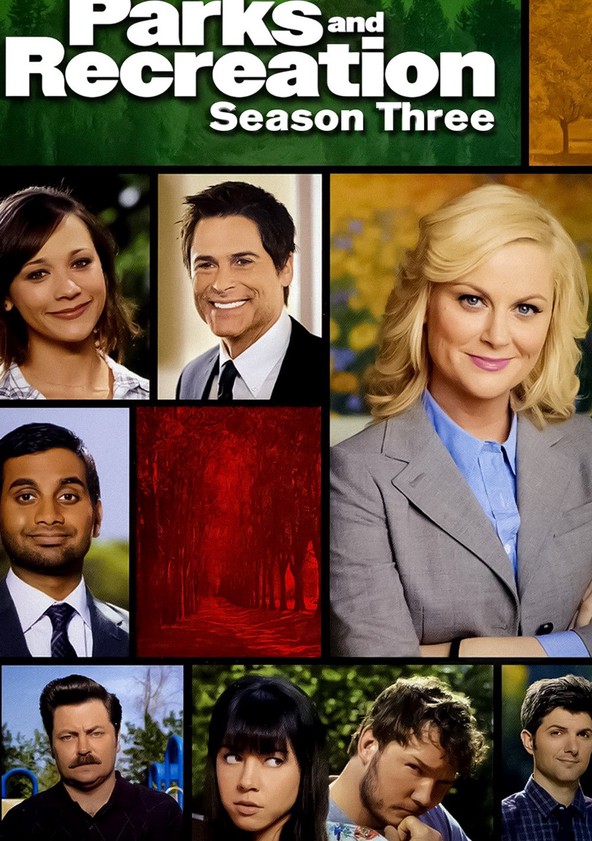 With the Pawnee Government reopened, Leslie decides to bring back the defunct Pawnee harvest festival, the success or failure of which will determine the financial future of the department.
While working on the festival, Leslie and Ben begin to develop feelings for each other. After weeks of planning, the festival becomes a tremendous success through Leslie's efforts.
Ann and Chris briefly date, but they break up after he returns to his old job in Indianapolis. Later, Chris returns to become Pawnee's acting city manager and Ben also takes a job in Pawnee.
Jealous over Ron dating Wendy, Tom briefly dates Tammy Two to get even, but Ron and Tom eventually reconcile their friendship.
Andy wins April back and they start dating. Only a few weeks later, they marry in a surprise ceremony. Leslie and Ben begin dating, but keep it secret due to Chris's policy against workplace romances.
Leslie is approached about possibly running for elected office, a lifelong dream of hers, but when asked about potential scandals in her life she neglects to mention her relationship with Ben.