Better Call Saul 4.03 – Something Beautiful
Victor and Tyrus arrange Arturo's death to look like a gang attack, deflecting attention from Nacho and hiding his involvement with Gus. This is really brutal, leaving Nacho with two bullet wounds.
Concerned that their Mexican routes are vulnerable, Juan Bolsa directs Gus to seek local manufacturers.
Gus visits the university to check on the quality of meth samples he gave to Gale Boetticher for testing.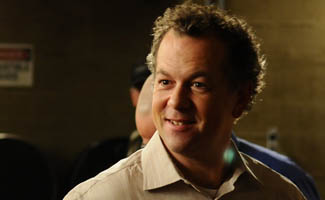 Kim tells Jimmy about the disposition of Chuck's will. She gives him a letter purportedly from Chuck, which is undated but full of praise for Jimmy. Jimmy calls it "nice", but Kim is visibly upset by it.