The Thick of It is a British comedy television series that satirises the inner workings of modern government. It was first broadcast on BBC Four in 2005, switching to BBC Two for the third series. The Thick of It ran for 21 half-hour episodes and two special hour-long episodes, as well as a spin-off film In the Loop in 2009.
The Thick of It – 1.1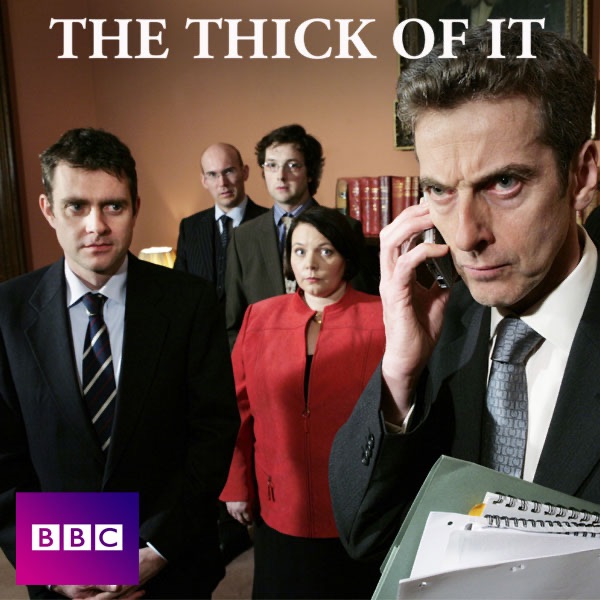 Cliff Lawton MP is given the boot and swiftly replaced by Hugh Abbott and his staff. Hoping to start his tenure in a blaze of publicity he calls a press conference, but after his 'Snooper Squad' idea is killed, the Minister has forty minutes to come up with a new policy.
Malcolm Tucker: He's as useless as a marzipan dildo.
(A similar quote from  Veep)