Veep 4.04 – Tehran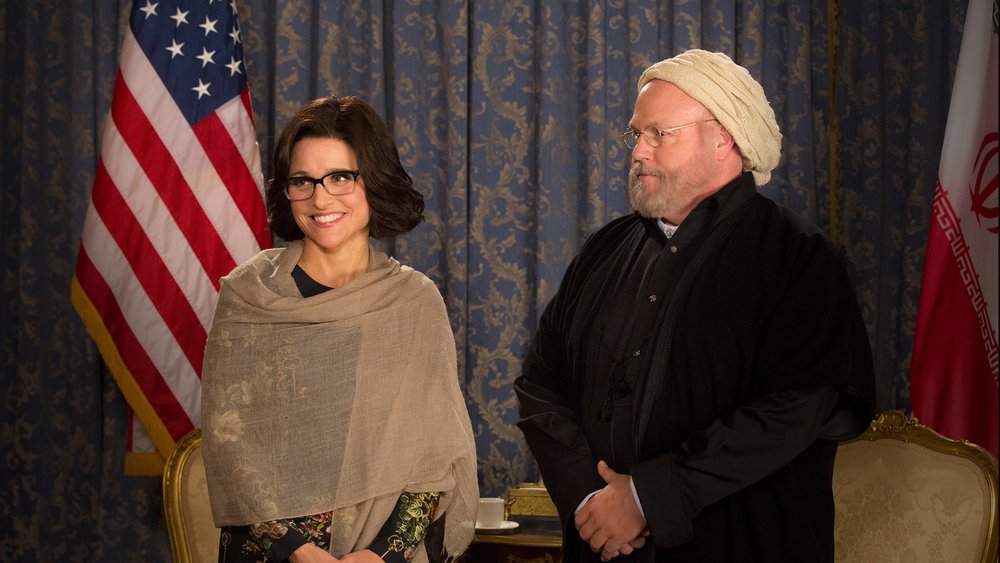 Selina goes to Iran to free detained American reporter Leon West; Dan finds new work at Sidney Purcell's offices after being fired from the White House; Gary and Mike panic as they realize they've been left at the airport in Tehran. Doyle stands in for the president at an LGBTQ event; Kent's polling may cause trouble for Selina. Catherine gets engaged to Jason and Selina brings in a new Senior advisor, Karen Collins.
Ben: I've seen a salmon in a grizzly's mouth look less panicky than that!
Amy: I feel like I'm on a life support machine and the keep pulling the plug… to charge their phones!