Tiger by the Tail
by Poul Anderson (1951)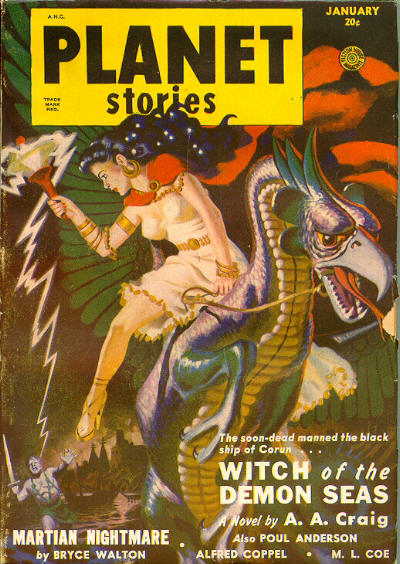 This is the first of the Dominic Flandry stories. Flandry is a field agent of the Imperial Intelligence Corps, apparently with a mission to infiltrate another civilization. Anderson's story moves quickly, within the space of this novelette Flandry has infiltrated the society, learned their language and worked his way up their nobility, sowing seeds of distrust that brings down an empire.
Well written, but the story has such a pace there is little insight into the characters or the world building that has gone into the story.
---
Dominic Flandry, as depicted on the cover of the December 1959 issue of Fantastic by Ed Valigursky.