The 2017 Armageddon event, at Horncastle Arena.
This guy I didn't know. He is in Game of Thrones playing a character I had forgotten from the books. Mildly entertaining fellow with little experience at these type of events.
Another unknown, although I had heard of 'The Wire'  and 'The Walking Dead'. Currently in The Expanse a series based on the James S. A. Corey novels.
Everyone's favorite Hobbit and the most experienced conference talker, indulging in an  impromptu walking completion with the audience.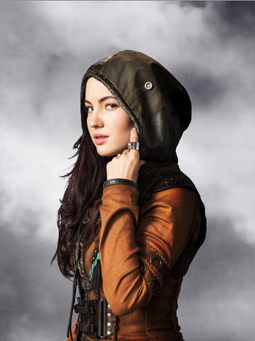 Currently filming the second series of The Shannara Chronicles in NZ. Turns out she played the girl in Pan's Labyrinth.
The least experienced presenter, but with an outgoing personality she spend most of the time talking with the host and swapping geekish stories.