Voyage to Eternity
by Milton Lesser (1953)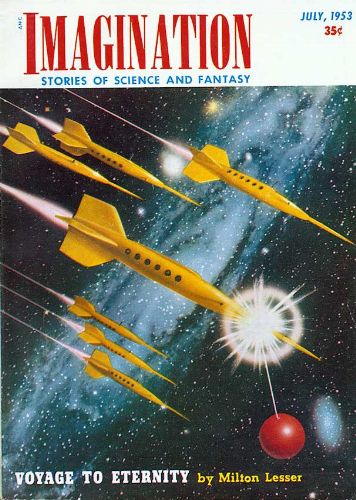 This novella originally appeared in Imagination Magazine, July 1953.
It starts in a similar manner as Heinlein's Starship Troopers (1959). Young people are being sent to an unknown world, perhaps to fight in a war. However once the story advances to a strange planet, it appears to be about a 'game' between America and the Soviet Union.
A few sci-fi tropes are thrown in, then it morphs into a spy story and finally a space battle before descending into a narrative mess. What the author was intending I have no idea, but clearly this needed an editor to throw out all the rubbish and find the short story buried beneath.